Quality Control
As the consistently high quality of our flour and bran is a crucial feature of our philosophy, quality control is an essential part of our manufacturing process. We have one of the most sophisticated laboratories not only by Afghan standards but also internationally that empowers our quality control system. Our team of analysts is comprised of experienced food technologists and bakers who ensure that the final product is always of high quality.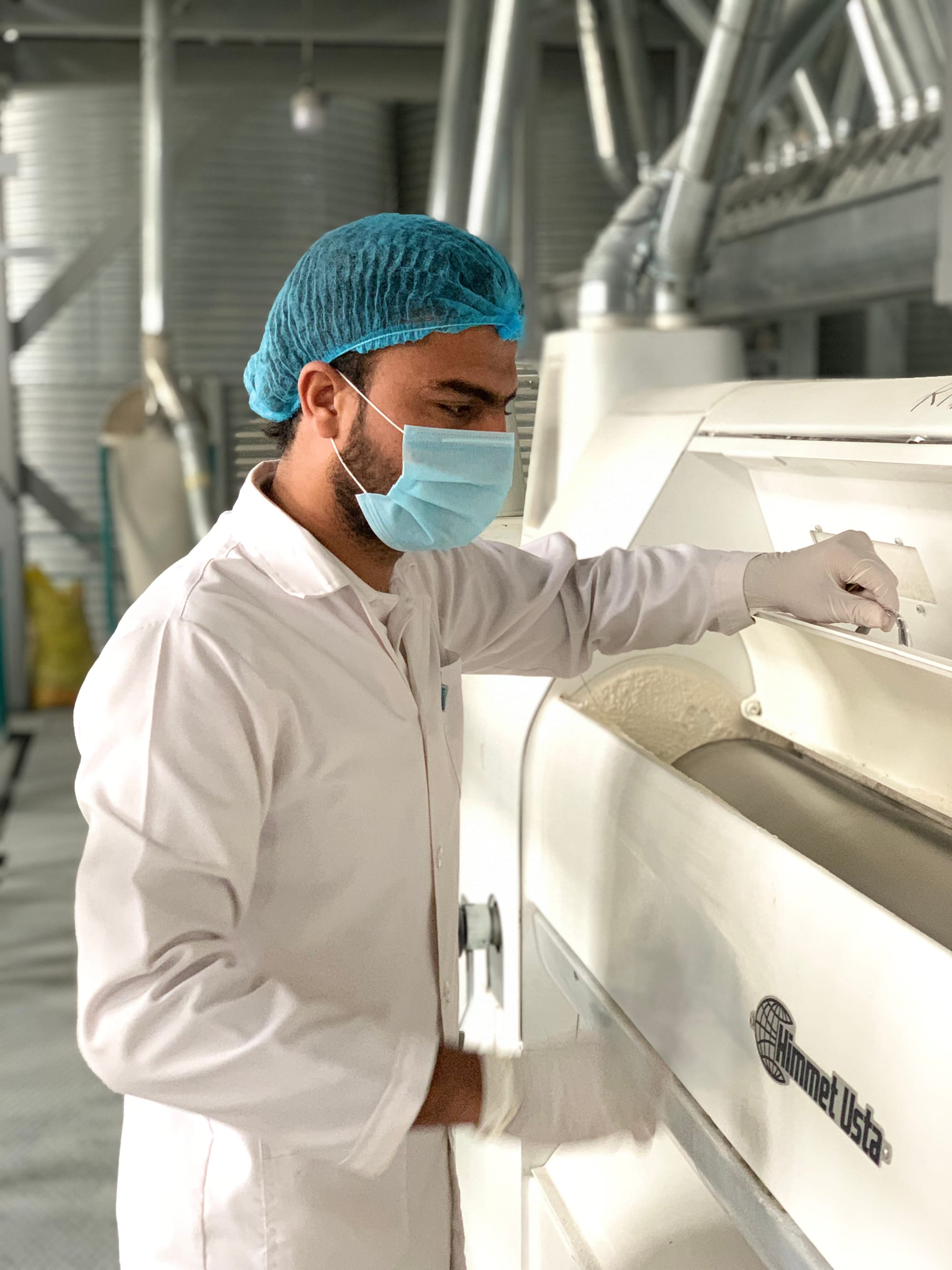 Quality control ensures that the flour is fortified with essential vitamins for Afghanistan and has the best quality while carrying out analyses to determine that the grain is free of harmful toxins, pesticides, or other harmful microorganisms. This is accomplished through the specialized equipment at our disposal, as well as our association with some of the best Afghanistan accredited laboratories for these types of tests. We are also in cooperation with universities and other independent institutions for research and development on issues relating to grains and flour.
The Quality Control Procedure
We do not take delivery of grains either from Storage or trucks unless a sample has firstly been taken. This sample undergoes analytical control, and it is verified that it is of excellent quality - that is suitable for our production and human consumption. Only then do we accept the load and assign a batch number to the load. Sampling and analyses are conducted throughout the delivery procedure. We store our grains following their quality class. The local and imported grain is then mixed and enters the production line. We conduct sampling and analysis both during production as well as on the final product. Sampling is conducted during every step-in production, and it only passes onto the next production step when quality control has approved that product.
In this procedure, flour is tested at least four times before being released onto the market through a traceable system. This is a crucial contributing factor to our products having a high and stable quality for which they are known. Finally, after the flour has been tested by our quality control department and before receiving final approval that it is ready for sale, it undergoes a baking test.
The quality control, of course, does not stop at the mill. The technicians in the technical support department daily visit bakeries throughout the market and monitor the progress of our products.
We have a particular area for any rejected products, and in case of a return, the product will be quarantined, investigated, and traced after multiple tests are performed.